GroupASave Lot 1820, Jalan Krokop Utama
Highlights
No upfront Deposit for Miri first 100 Partner Merchant.
( Deposit RM 2,000 )
Advertisement, Discount Deal,  Information & Job Vacancy.
Time Left To Buy

No Limit
Description
GroupASave Background
GroupASave is an e-commerce company designed to become the regional market leader in providing business solution to exquisite entrepreneurs like you. 
We offer easy way to get great discounts while discovering fun activities in the city.
Our daily deals consist of restaurants, beauty, travel, shopping vouchers, hotels and a whole lot more.
GroupASave is redefining how traditional small business attract, retain and interact with customers by providing merchants with a suitable products and services including customizable deal campaigns, credit card payment processing and point of sale solutions that help business grow more effectively.
WHY GroupASave?
We bring you new valuable customers.
We make you noticebale
We provide efficient and effective marketing
We make you " the talk of the town"
DOWNLOAD OUR APPS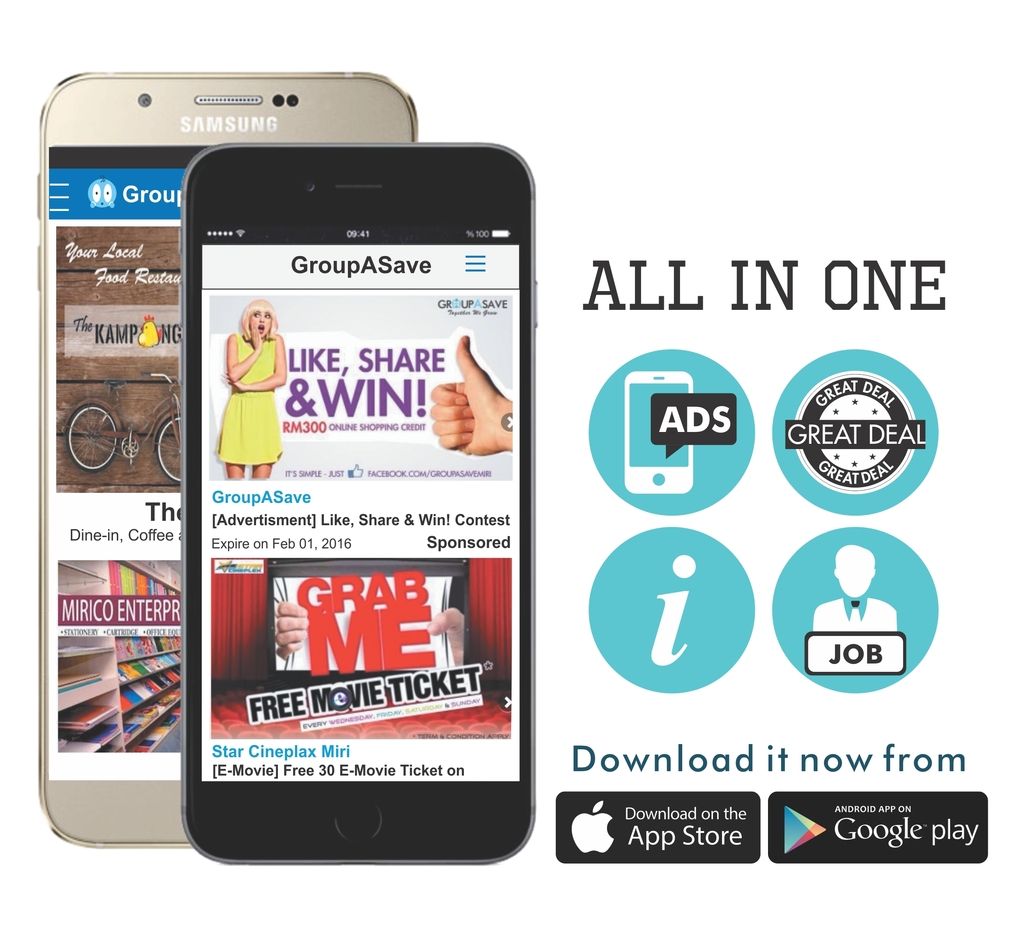 4 MAIN SERVICE AT GROUPASAVE WEBSITE
*IMAGE BELOW IS FOR SAMPLE ONLY*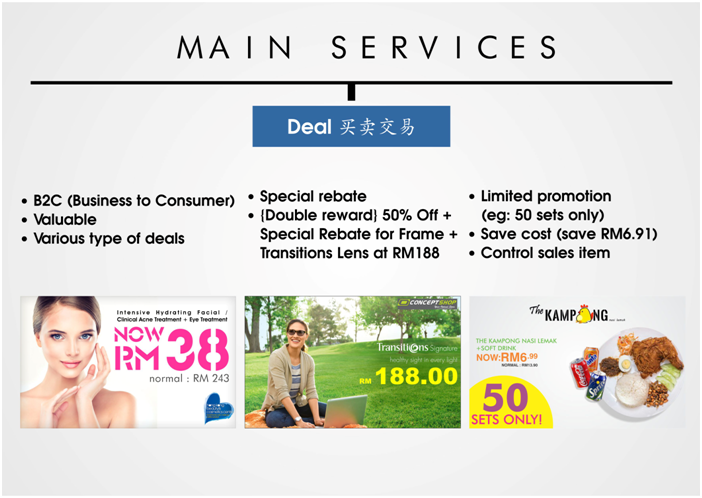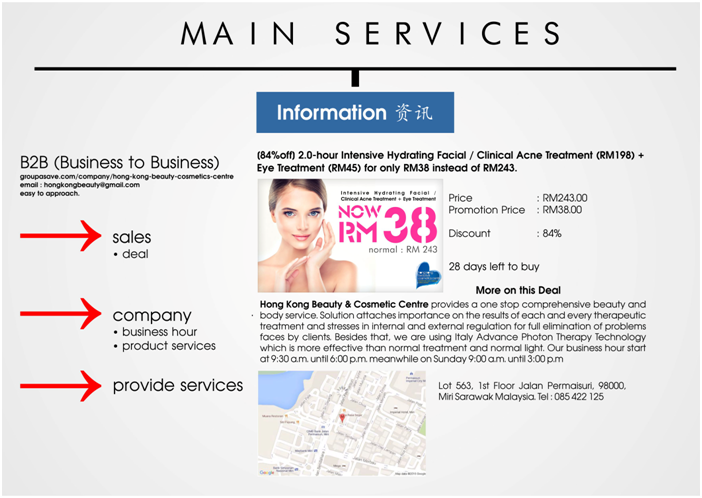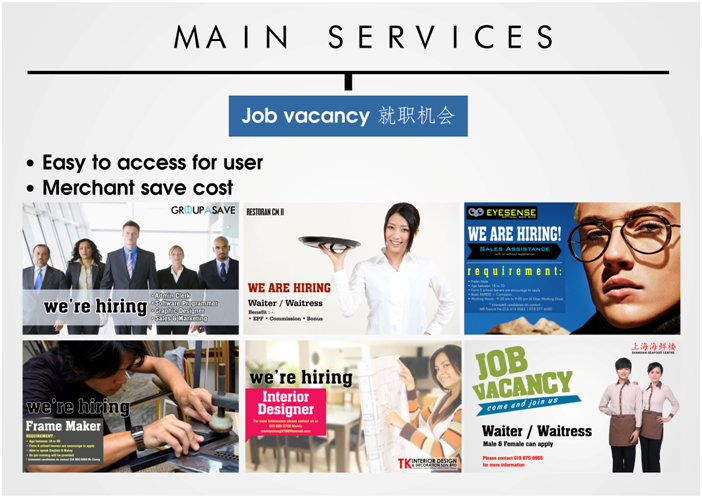 Reviews