TK Interior Design & Decoration Lot 1723, Jalan Akar 2, Pujut 4a
The Fine Print
Expires
Feb 29, 2016 11:50 PM
Redempt at TK Design & Decoration
Read the Deal FAQ for the basics.
Highlights
90cm wide acrylic paint coated surface
Elegant black panel design
3D ionised air curtain
2 x 1.5W LED lights, energy-saving
2 speed fan control
Delay-off function
Seamless canopy, easy to clean
Low noise leve
Time Left To Buy

No Limit
Description
FOTILE.V
As Smart As A GPS.
Lock down airbone grease and LEADS it out of your kitchen and home.
With Fotile V, your days of worrying about airborne grease spreading throughout your entire house are over. Developed to be a GPS for airborne grease, Fortile.V is designed to lock down airborne grease that embraces from your pan and then lead the grease out of your kitchen and your home efficiently. Enjoy preparing meals for your loved ones in a clean and grease free kitchen today, only with Fotile.V.
The Fotile.V is a proud recipient of the Reddot Design - Award 2013 for the product Design category.
Package 1 (Hood EH10BQ + FD2B)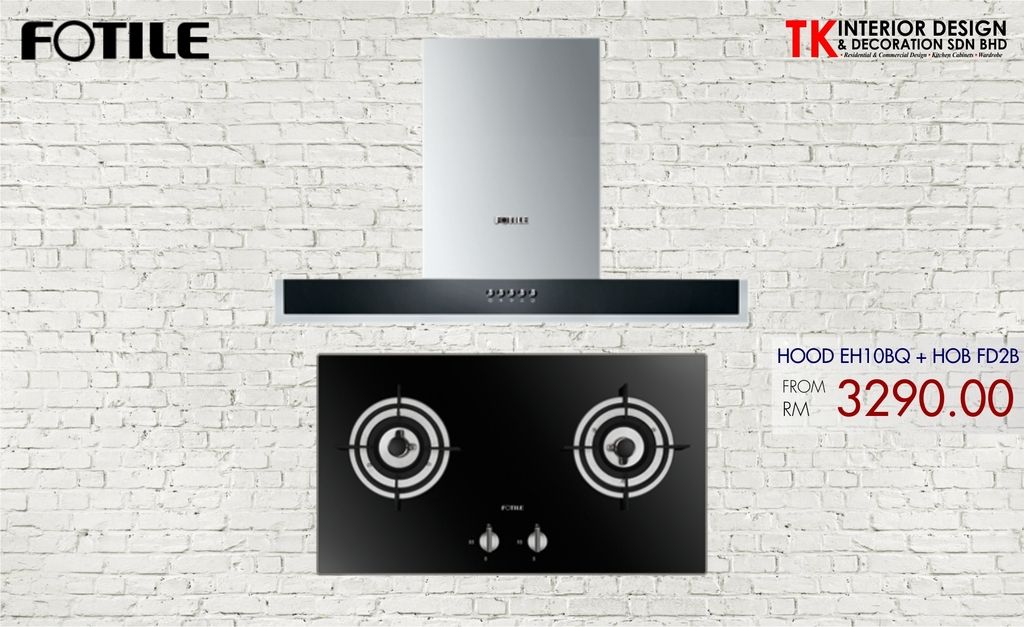 Package 2 ( Hood EH10BQ + Hob GAG76202)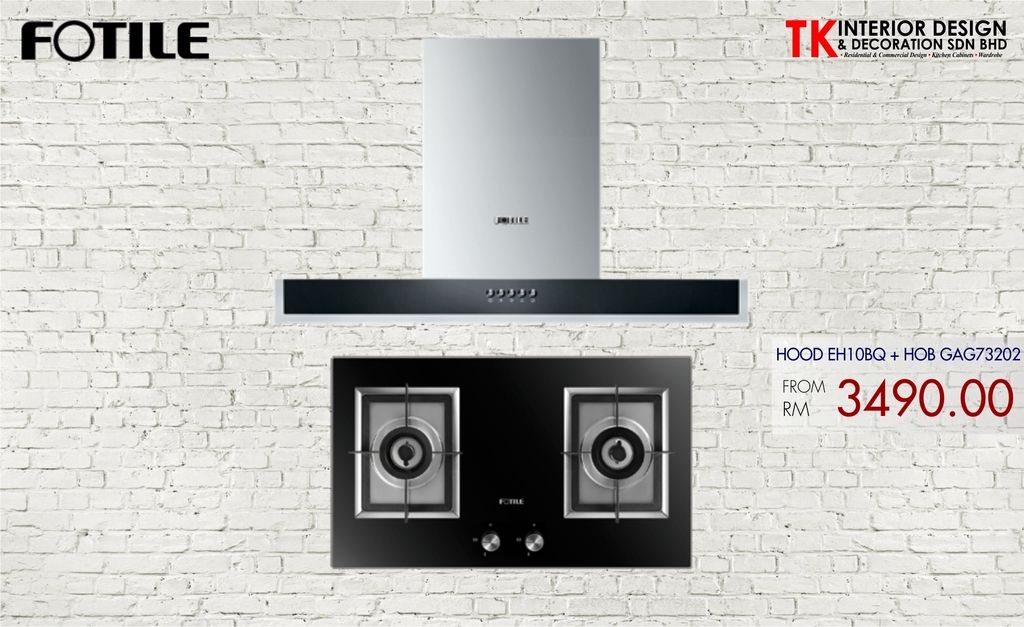 Package 3 (Hood EH10BQ + Hob GAG86210)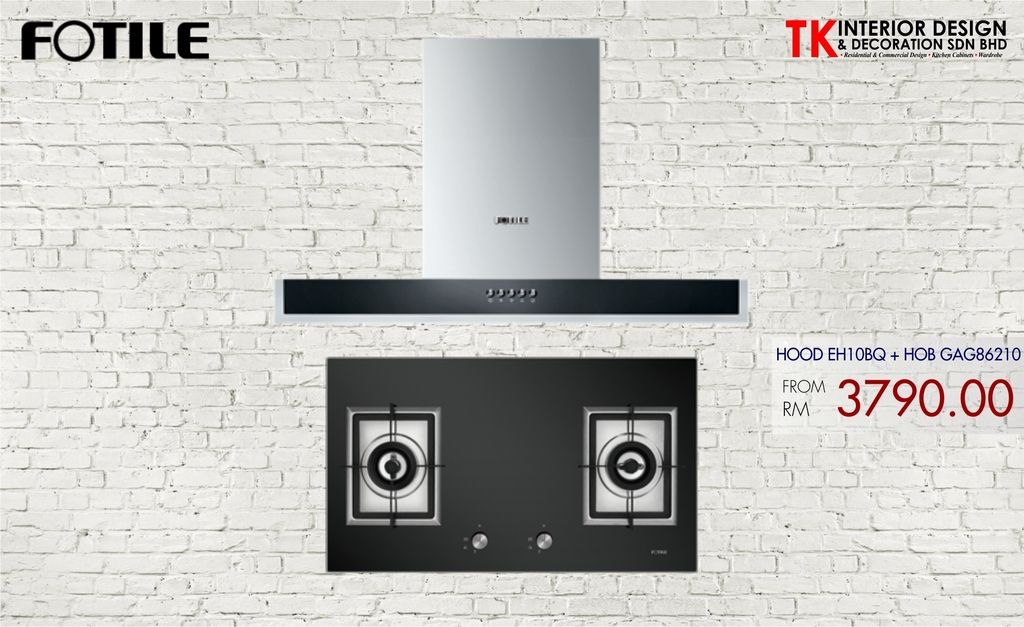 Package 4 (Hood EH10BQ + Hob GAG86309)
Package 5 ( Hood EH10BQ + HOB EEG75201)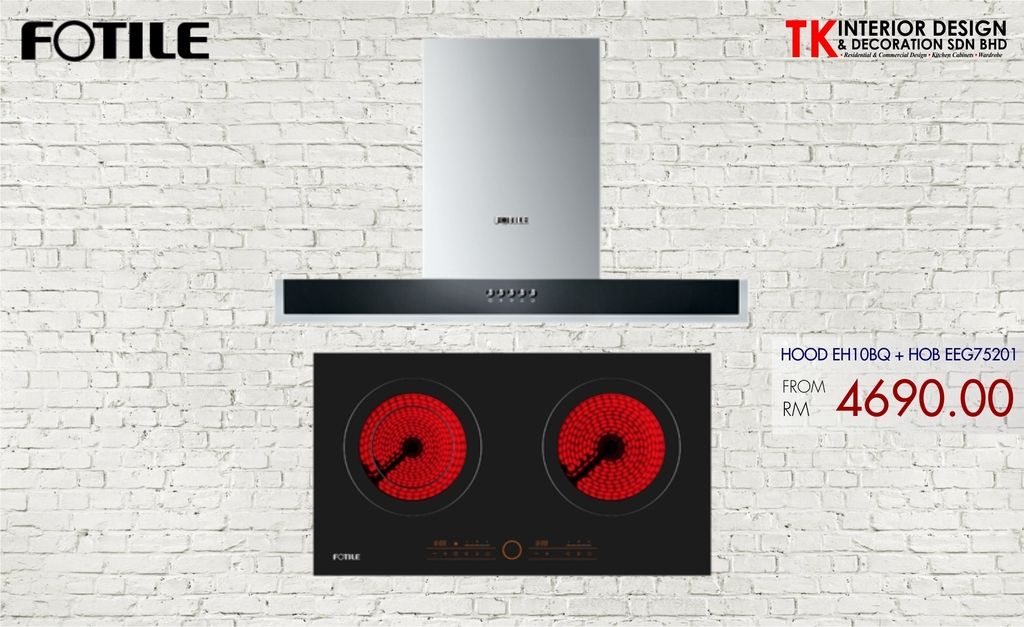 Reviews