Miri Music Centre Sdn Bhd Lot 773, Jalan Bintang Jaya Utama, Bintang Jay Commercial Centre
RM0
Promotion
Value

RM0
Discount

0.00

%
You Save

RM

0
Time Left To Buy

No Limit
Description
Introduction
Developed and designed by Yamaha Music Foundation in collaboration with Yamaha Musis Schools in Asia Region, the exclusive Yamaha Piano Course (YPC) is a systematic and structured music course available exclusively in Yamaha Music School.
YPC provides the foundation and complements the examination syllabues of all existing piano examination.
Comprehensive  Music Curriculum.
The curiculum has all the elements of holistic and comprehensive music education in developing students musical sensitivity and providing a strong musical ability and piano performance skill from introductory to advance level.
Conducive Learning Environment.
We design our curiculum in individual format to ensure that you will get all the preparation needed for your music development
Complements International Exam Boards.
The purpose of YPC is to provide comprehensive music lessons based on Yamaha Music Education System. Choice  and type of examanition are optional and at discretion of teacher and student
All the supporting studies required for examination i.e ear training, sight training/playing, scales and arpeggios are included in the YPC Pianoforte Books.
Student Course.
All YPC student have opportunities to participate in student concerts organised by Yamaha Music. Sharing the joy of music is an important element in music learning
Fun & Effective for All Ages.
Curriculum content from YPC textbooks makes it easier for students to understand and enjoy their lessons. Children and even adults will learn to enjoy the colorful book in conjuction with fun learning system that is suitable for all.
Qualified Music Teachers.
YPC Teachers have at least the minimum music qualification. In addition, Yamaha Teacher also attend regular continuos professional Development programmes and seminars to futher enchance their skills on pedagogical and technical subjects.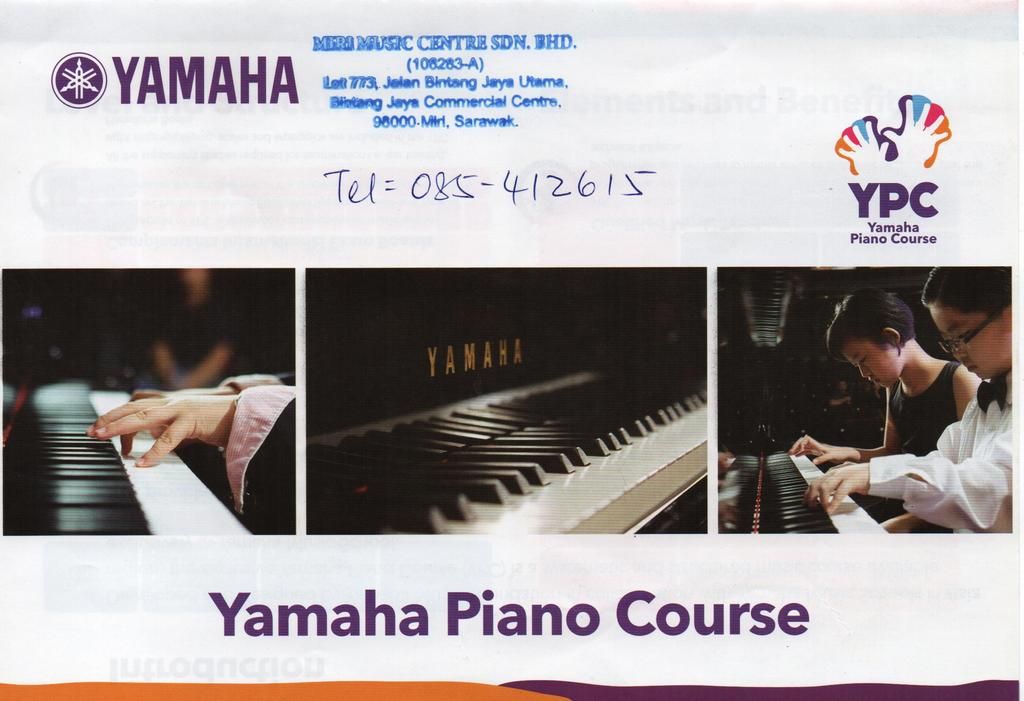 Reviews